MARIA FUMAÇA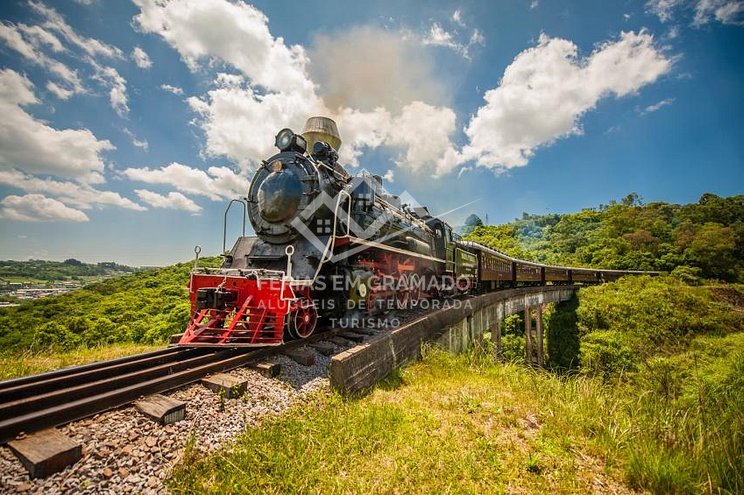 The steam train tour is a memorable attraction in the Grape and Wine Region. Tourists are welcomed at Bento Gonçalves station with a delicious wine tasting and white grape juice. When the bell rings, everyone embarks on this journey full of joy and that translates the way of being of the Italian immigrants. There are 23 kilometers of pleasant route with an average duration of 2 hours. During the tour, the party is conducted by typical Italian and Gaucho attractions.
The reception at Garibaldi takes place to the sound of Gaucho and Italian music, while everyone sizzles with sparkling muscatel and red grape juice. New boarding, bound for the end of the tour. Tourists are welcomed in the city of Carlos Barbosa with an Italian music show. At this moment, all meet and confraternize packed by the music, some passengers say goodbye, while others embark on the return ride, starting in Carlos Barbosa and finishing in Bento Gonçalves.
In addition, the "Old Fashion Photo" is a great opportunity for you to feel like a typical immigrant, wearing vintage clothes.
Remember that in case you are interested our company offers the Grape and Wine Tour, including other must-see attractions worth R $ 240.00 per person, with lunch included. To know more about the service, please contact us.
Consult availability of dates and times for the purchase of the ticket Maria Fumaça and Epopeia Italiana (without the tour) - from R $ 110,00 per person.
---
Location